Attorney Matt Curcione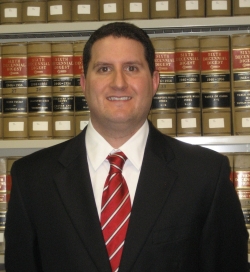 The police departments in Hampton Roads enforce the statutes vigorously to ensure a strict adherence to the laws of the Commonwealth; therefore, you need a competent and zealous advocate on your side. Mr. Curcione was a decorated police officer who received several class act awards during his 8 years with the Virginia Beach Police Department.
Mr. Curcione proudly served as a precinct patrol officer, a warrant and fugitive officer, and on the oceanfront's community policing squad. Prior to becoming a police officer, he attended Niagara University, where he received his Bachelor's Degree in Criminal Justice. While attending his first two years of law school, at Regent University, he maintained full time employment with the Virginia Beach Police Department.
In pursuit of Mr. Curcione's goal to become a lawyer, he was able to balance an almost full course load in law school while dealing with the everyday stresses associated with being a police officer. In Mr. Curcione's third year of law school, he was a legal intern with the Suffolk Commonwealth Attorney's Office. In this capacity, he observed trials, wrote legal briefs and memorandums, and researched relevant and controlling case law.
Serving Clients in Southeastern Virginia
At Curcione Law, we understand that a criminal charge can adversely affect the rest of your life. Therefore, you need an attorney on your side who not only possesses a knowledge of the law, but also a familiarity with police procedures. Being both a former police officer and legal intern for the Commonwealth Attorney's Office has given Mr. Curcione a keen insight into the mindset of the police officers and prosecutors that most attorneys do not possess.